V POWER has a nationwide presence and extensive experience in the maintenance, repair and installation of Medium Voltage Substations, Medium Voltage Switchboards, Transformers, Generator Sets, UPS and Bus Bars / Bus Ducts.
The broad clientele of our company demonstrates our consistency in maintenance services and product quality offered to fully serve our clients. Some examples are mentioned below:
PUBLIC POWER COMPANY – ΕΝERGY
V POWER has won the trust of the Public Power Company, the largest supplier of electricity in Greece, having supplied materials for PPC facilities throughout Greece as Kardia Steam-Electricity Station, Ag. Dimitrios Steam-Electricity Station, Samos Megalopolis Power Station and elsewhere .
We also work with ENEL GREEN POWER, member of the global energy giant ENEL GROUP, featuring renewable energy projects throughout Greece with installed rated power 295,63MW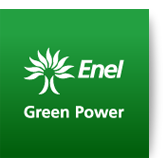 ARMY
V POWER has constructed projects and maintenance services to facilities and units of the Greek Army as General Staff / Pentagon, HNGDS, EU NAVY, Infantry, Air Force, Navy, Naval Hospital of Athens, 424 Military Hospital of Thessaloniki others.
Public sector
In public sector V POWER has contracts to provide goods or services to entities such as the Ministry of Internal Affairs, Ministry of Finance, Ministry of Culture, Ministry of Citizen Protection, Ministry of Εnvironment Εnergy and Climate Change, Hellenic Telecommunication Organisation, several prison facilities around Greece, Kozani Prefecture, Evia Prefecture Lasithis Prefecture, various municipalities throughout Greece, Thessaloniki Police Department, Thessaloniki Water Supply and Sewerage Company, DEYA Halkida, Zappeio, Athens Medical Association, House Sailor, O.A.K.A.. "Spyros LOUIS" etc.
Furthermore, we have cooperated with the following University Faculties of Alexandroupolis, Herakleion, Peloponisos, Crete, Patras, Chalkida, Serres, Nasioutzik Museum.
Major infrastructure projects are on V POWER's clientele ,Airport of Mykonos, Airport of Samos ,Airport of Alexandroupolis,Airport of Anhialos,Airport of Araksos,Airport of Eleusina,Airport of Megara,Port of Mykonos,Port of Leukada and more
Technical Companies
The largest technical companies in Greece trust V POWER to supply electromechanical equipment for their projects. The quality and reliability of our products is reflected in our cooperation with the following companies.
Επίσης έχουμε συνεργασίες και με άλλες κατασκευαστικές εταιρείες του χώρου όπως ΒΙΟΤΕΡ Α.Ε., J & P, AIRTEC και άλλες.
Industry - Private Sector
In the industrial sector V POWER has offered its services to companies such as: INTRAKOM, Papadopoulos Biscuits, Dairy DELTA, FIBRAN, LUX, COCA COLA Russia, NOBEL, BSB.
In the Private sector V POWER enjoys the trust of reputable companies who seein us a trustworthy associate. Among them are Food market franchises like AB VASILOPOULOS, MARINOPOULOS S.A., SKLAVENITIS. In the field of telecommunications we have cooperated with VODAFONE, FORTHNET, Electrical equipment trading company KAFKAS and in the field of tourism ALDEMAR HOTELS.